Product Information
Medical Wires
Ultrafine wire used for medical applications. Tough, ultrafine stainless steel wire.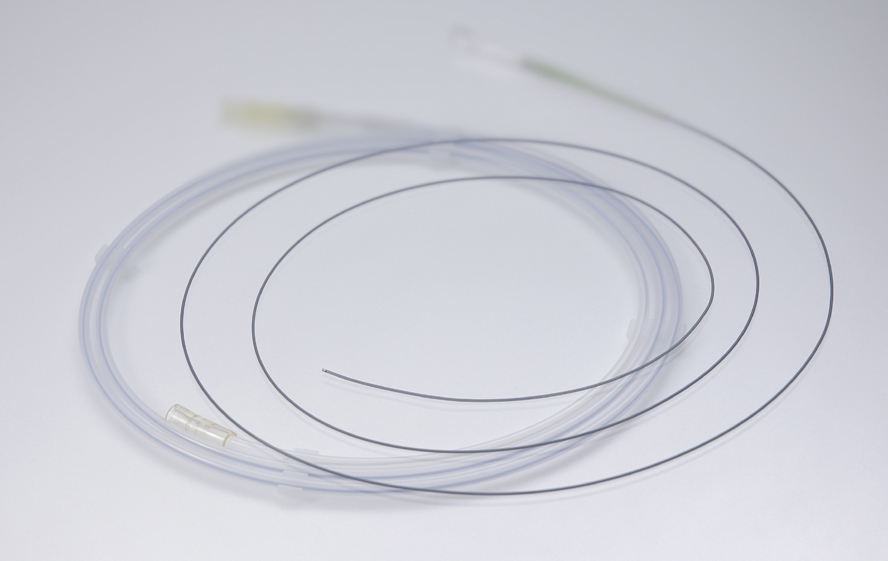 Tokusen's processing technology is helping enable less invasive medical procedures.
1. Ultrafine stainless steel wire and ultrafine shaped wire for
medical applications
Tokusen's wealth of experience in wire drawing, heat
treatment, and rolling technologies has enabled the creation
a tough, super-ultrafine stainless steel wire that can be
used to improve the kink resistance and torque
transmittability of catheter tubes.
2. Straight wire for medical applications
This high-rigidity wire has the outstanding torque
transmittability and kink resistance needed for guide wire,
and can support tip tapering.
3. Special shaped wire
Features complex shaped cross-sections enabled by combining
several different rolling technologies.
4. Materials for perfusion imaging applications
Various pipe shapes and highly flexible coil shapes support
a wide range of needs.
5. Ultrafine stranded wire
Tokusen has accumulated a wealth of stranded wire technology
as a manufacturer of steel cords for tires. Applying this
technology to ultrafine stranded wire has enabled us to
create various strand configurations in different materials
for different applications. The outstanding operability of
our ultrafine stranded wire makes it ideal for controlling
medical devices such as endoscopes.